straightening the Etherwave antenna - is the mounting screw "glued"?
Posted: 11/4/2007 9:02:46 AM
Hi, my Etherwave fell, and I didn´t see it happen, so I don´t know which part hit the floor. I raised the stand and noticed that the pitch antenna was slightly angled inwards. Fortunately it is working fine, and I have managed to straighten it by unscrewing and screwing it again, trying to obtain a 90 degree angle, but it still doesn´t look perfect.

So I was wondering - is the mounting screw of the pitch antenna (the part that holds the antenna) glued or soldered, or can it be adjusted with a plier?

Thanks for your help!

Rosa
Posted: 11/4/2007 2:30:04 PM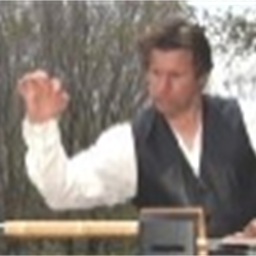 The pitch antenna is held in place by a bolt, nut (on some models a wingnut), and washer. The antenna is removable without de-soldering.
Posted: 11/5/2007 6:07:15 AM
Thanks, Kevin. I´ve attached it again aiming a straight angle, it worked!

By the way, great videos and excellent camera angle! I am just beginning and got a bit confused with the instructional videos, because the angle of the fingers relative to the antenna is not clear when the camera faces the theremin. By placing it facing your hand, it got much clearer!