ClaraVescence
The fluorescent green acrylic is a pretty strange material.  Aside from the fluorescence there almost seems to be a dichroic effect going on where the reflected and transmitted colors are complements with all of the edges glowing in a brilliant orange.  I don't know what's causing this.  But even in mild light the orange borders look like the panel is powered with a light source.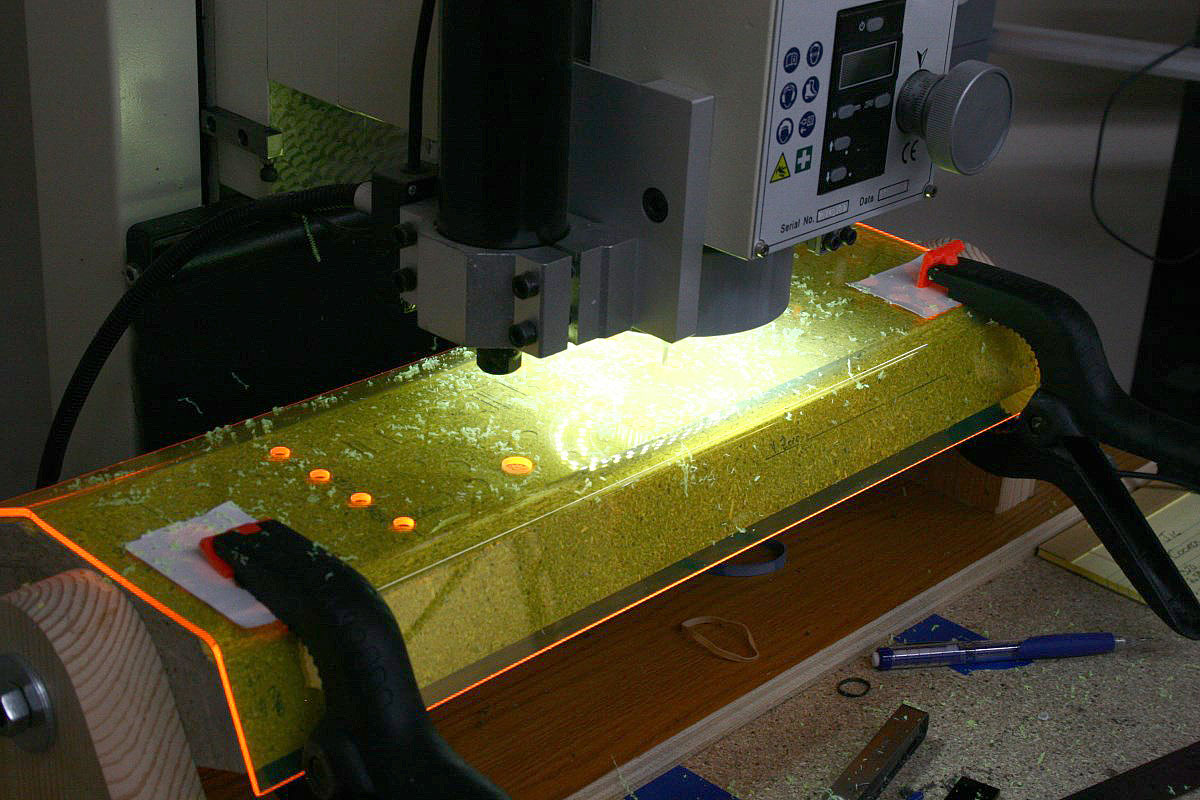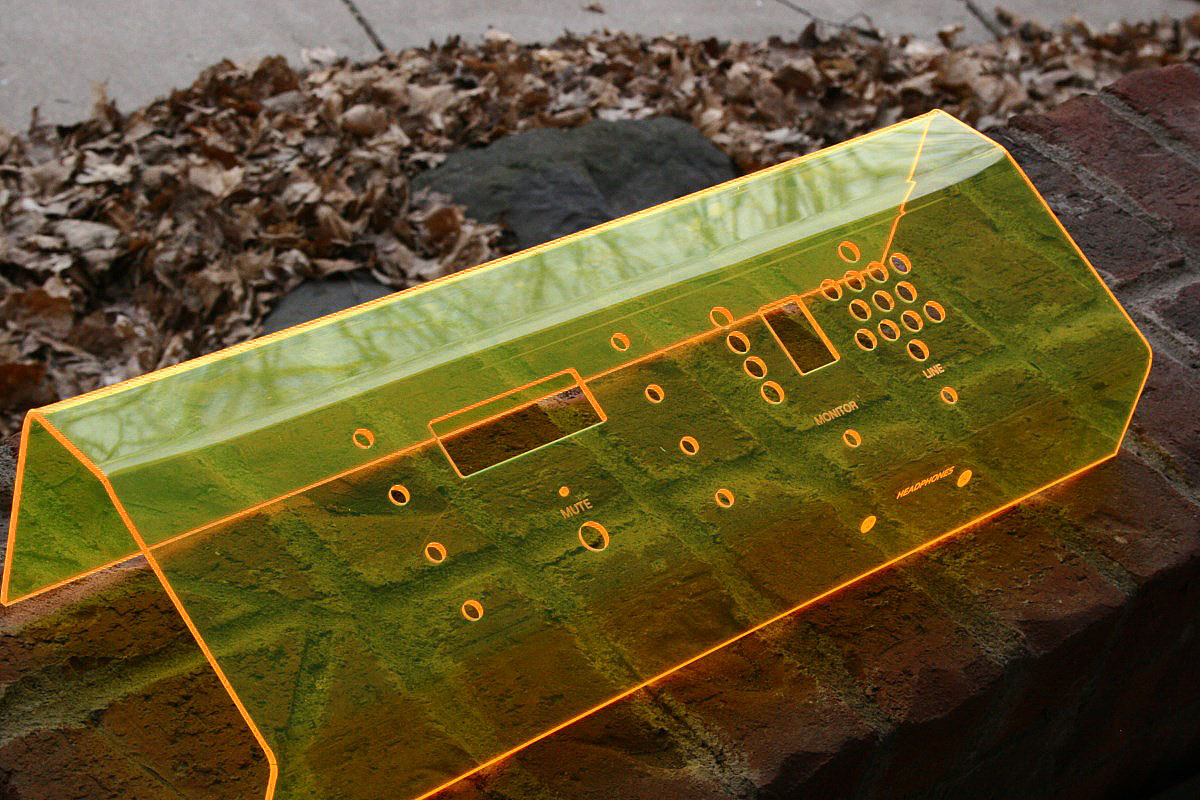 Under black light the effect is a little underwhelming.  It's mostly a ghostly green that sort of dominates over the orange highlighting.  I do like that you can still see the coils and boards through the glow.  This material is as you might guess extremely scratch sensitive (note the orange scratch to the left of the LCD display).  Since I destroyed the clear acrylic panel that was intended to be my bench unit I'll probably use this instead.
I half expected the blue leds to have some UV content but it appears that they don't.  Also note the white mute button reflecting the dim purple glow of the UV source.  Maybe with glowing antennas this might look more interesting.