google video - rupert
Posted: 4/23/2006 11:43:27 AM
Posted: 4/24/2006 9:45:55 AM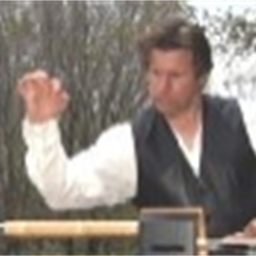 Are you using a foot pedal to control your Theremin's volume?

I can see how your technique of rocking your hand on the theremin case enables you to play theremin with one hand while working your keyboard with the other.

Always enjoy your posts.
Posted: 4/24/2006 6:21:56 PM
thanks, no foot pedal for volume. the volume is controled by the proximity of the antenna to the keyboard. sometimes i play "aerially" and sometimes i play by laying the hand on the instrument.

the next video has some nice aerial melodic playing and then for some reason, i go back to the hands on approach. i prefer to think that the theremin playing is being done by someone or something else so i can neither take the credit nor the blame for the results. i think my facial expressions say it all.

best of all, i never have to practice.