Wki Theremin Pg 4 Second Gen / Modern Thereminists - PART 2
Posted: 7/28/2009 11:44:04 AM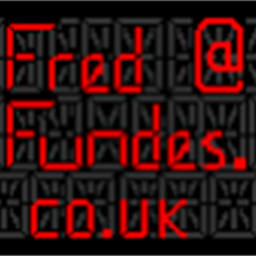 From: Eastleigh, Hampshire, U.K. ................................... Fred Mundell. ................................... Electronics Engineer. (Primarily Analogue) .. CV Synths 1974-1980 .. Theremin developer 2007 to present .. soon to be Developing / Trading as WaveCrafter.com . ...................................
Continued from here (http://www.thereminworld.com/forum.asp?cmd=p&T=4106&F=1&p=3)
Posted: 7/28/2009 12:20:25 PM
GordonC wrote:

Perhaps this is the reason that "worthiness" is not a wikipedia criterion. Far too subjective.

***********************

There are certain aspects of excellence in precision theremin playing that are not subjective - such as playing ON KEY.

I had the gall to point out once on the Levnet that a particular person's playing was embarrassingly off key and was immediately informed that THAT was a matter of opinion.

Of course, it is not a matter of opinion but the person who made the remark did not have the ears to make the determination and was extremely angry that I had taken it upon my arrogant self to do so!



Posted: 7/28/2009 1:21:21 PM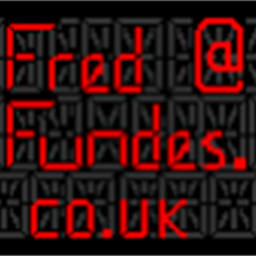 From: Eastleigh, Hampshire, U.K. ................................... Fred Mundell. ................................... Electronics Engineer. (Primarily Analogue) .. CV Synths 1974-1980 .. Theremin developer 2007 to present .. soon to be Developing / Trading as WaveCrafter.com . ...................................
Playing "On key" is not a matter of opinion -

The importance of playing "on key" is a matter of opinion..

But this whole issue is moving away from the topic, and into hijack teritory.. Sorry.. It is one of the subjects that has been debated endlessly and will never be 'won' or 'lost'..

I must also confess that I am not really too interested anymore in this thread.


Posted: 7/28/2009 1:50:05 PM
Coalport wrote:
...Take the best live theremin performance you can find from the most accomplished and/or popular theremin player in the world, play it for a professional violinist, wait for the laughter to die down, and then ask for an honest appraisal.

That's a think I like about my friends, including my girlfriend, when I suck, they tell me so. That's why I strive to play on pitch. If my friends compliment my playing, I know it's not because of theremin awe.

Can't say that about the average listener.

Andy
Posted: 7/28/2009 2:41:23 PM
It's like the old joke about dogs walking on their hind legs. We think it's amazing not because they do it well, but because they do it AT ALL.

I've done some off-tune renditions for an audience who thought it was amazing, while I myself KNEW it sucked. It's just the theremin glamor effect.
Posted: 7/28/2009 3:23:03 PM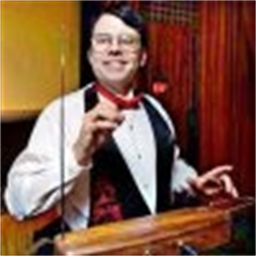 ...Meanwhile, an article has just appeared on state.com regarding the theremin making a comeback. Or own TW admin John is mentioned too.

Here. http://www.slate.com/blogs/blogs/browbeat/archive/2009/07/27/the-theremin-s-making-a-comeback.aspx

Hang on, I'll do a tiny url link in a moment. Sorry.

Here it is. http://tinyurl.com/kt2279




Posted: 7/28/2009 3:45:12 PM
Posted: 7/28/2009 4:39:05 PM
I was just thinking that, Eliot.

You will be pleased to hear I have no intention of repeating my opinions on the subject at this time.

We were talking about wikipedia, if I recall correctly, and in particular the benefits of separating the "Thereminists" section into a new page, distinct from the instrument, which is what the current article is about, or was so intended, and in particular how to categorise thereminists - probably according to a timeline.

Or something like that.
Posted: 7/28/2009 5:54:11 PM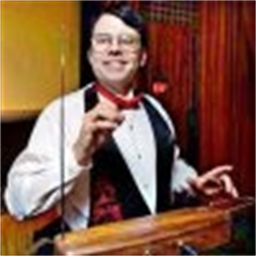 Sorry Gordon, right you are. Didn't mean to appear to stray off topic. The link was intended as an example of notability. I probably should have explained that before, or just put it in the sightings section.

At any rate, I think I've learned quite a lot from reading everyone's concerns here.


Posted: 7/28/2009 5:59:11 PM
Well, since we've all been condemned en masse and in absentia, I guess I can put in my two cents.

By getting off track dissecting the minutia, we're missing the big picture.

For better or worse, Wikipedia is a twist on encyclopedia, which is largely a collection of short, and hopefully well-rounded, articles on a wide array of topics. In its physical, printed form, it is impractical to include a comprehensive, up-to-date list of all practitioners of any skill or occupation.

Since Wikipedia is a malleable, electronic form of the encyclopedia, this limitation has been eliminated. However, as the theremin page clearly illustrates...IT'S A BAD IDEA and it is NOT the place for it! We already have more than enough outlets for these kinds of lists and for everyone to self-promote and aggrandize themselves.

The most obvious and easily accessible are sites like myspace.com, facebook.com, and of course youtube.com. To my knowledge, they are all free. And what about here (http://www.thereminworld.com/players.asp) at Theremin World?

The best option is one's own website. Many of, if not all, these people have their own website, including those responsible for all of the petty squabbling over the Wikipedia page. However, some do not properly maintain their sites because it would actually require a commitment in time and money...from THEM.

Those who have the talent, put in the effort, and deserve the attention, will get it.

Those who don't....won't. If you're not getting the attention you think you deserve, that should tell you something....if you're smart enough to listen.