Moog Melodia Theremin for sale on eBay
Posted: 3/11/2005 11:57:12 AM
Posted: 3/11/2005 12:36:06 PM
Posted: 3/11/2005 2:26:34 PM
Right. I have done a bit of research on the theremin itself, and I have decided that I probably won't bid for it. I'll give the info I found nevertheless, as it might be useful to those considering bidding:

The Moog Melodia was first produced in 1959, and is a HUGELY collectible theremin as it was one of the first cheap instruments of that kind that Moog produced. Some big names have used the Melodia including Rob Schwimmer. The response is very good, and the circuitry is supposedly simply a cut-down version of that used in the Moog 'Professional'.

The Volume antenna is built into the left side of the woodwork, you play it horizontally instead of vertically- a quick google image search should provide you with a cutaway. My outlandish hope to get the theremin for a mere $90 or so now seems ridiculous, as bad-conditioned Melodias that don't even work can auction for up $750.

Listening to some samples I have found the timbre to be rather bland and electronic, and one must remember that the Melodia was designed to be a 'toy' theremin. It retailed originally for just $29, and ran on batteries.

Oh well. Maybe I could try. . . .

Look at http://moogarchives.com/ for more info.
Posted: 3/11/2005 3:36:35 PM
Posted: 3/12/2005 11:11:27 AM
I have seen the melodia up for auction a few times in the last year and now i am wondering what happened to moogs other early models, like the vanguard or the proffesional..do many of these still exist? are people just not selling? anybody know?

Posted: 3/12/2005 11:37:03 AM
Posted: 3/13/2005 5:24:45 AM
Posted: 3/13/2005 5:30:55 PM
"The seller ended this listing early to sell to the high bidder(s) at current bid price."

Oh how the auction process has changed...it's a little disappointing for others who may have been genuinely interested in it. Not that it looked as though it had much to recommend it, although pretty cheap for a (more-or-less) "real" Theremin.
Posted: 3/15/2005 2:08:13 AM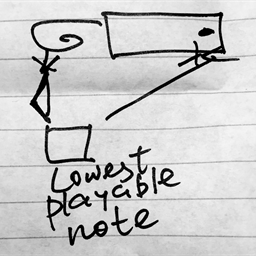 This item was a relist. The first time it went up to $400. This time seller prefered to end it 1 day earlier ! (oh god!) for only $130..

I dont know the reason, maybe the seller must give an explanation for this. Apart from being a cheap toy in it's days, this item was a collectible and he must have let the auction end!