Jaycar electronics selling a MIDI theremin
Posted: 4/15/2005 4:59:54 PM
Yes, I saw that a few weeks ago. I think I was the first to order one!
Posted: 4/15/2005 10:31:00 PM
Posted: 5/3/2005 9:12:54 PM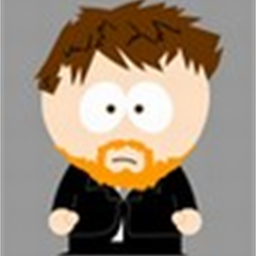 It looks neat. I wanted to try to figure out how much it would cost, with shipping to the US, but there's no order button on the web page... I guess they haven't opened the product for general ordering yet?
Posted: 5/11/2005 9:33:59 AM
i bought one the other day, and ive finished it. but i dont have any midi gear to test it out on, and the cable you have to make to use a game port (on a pc) doesnt come with the kit...

afaik: it uses midi note data, so when you change note, it re plays it, but it will pitch bend up and down inbetween the notes.

ill post some midi files when i get it connected to my computer.
Posted: 5/11/2005 6:12:40 PM
Posted: 5/12/2005 9:33:40 AM
Posted: 5/22/2005 4:25:29 PM
Hopefully either 'Etherspiel' or 'levon' will be able to send scans of the construction article up on this site. I am sure we all that are interested would be greatful, I would!
I contacted SiliconChip Online and they want you to purchase a FULL YEAR SUBSCRIPTION to be able to access just the two issues that have the MIDI THEREMIN in it!! (Unlike EPEonline, SiliconChip IS NOT in PDF format) (a little outdated I would say-but anyhow)
If either above or someone could scan the constructions articles and put them up on this site it would be greately appreciated. OR, feel free to email me a copy if ya want to. I am at: StevenThompsonATyahoo.com
Posted: 5/26/2005 10:27:37 PM
sorry its taken so long, been busy with life DAMN IT!!!!!!, ill probably have it hooked up to my computer this weekend, and i just have to get it tuned so it works properly.

ive been having a fair bit of trouble in regards to tuning it. it all works fine when the lid and front pannel are off, but when you put it on the volume and pitch antenias just dont work very well.
Posted: 5/31/2005 5:20:44 PM
Does anyone have MIDI files posted from this device yet?

Also, how difficult is assembling this unit? I'm quite interested in it, but I want to make sure I would be able to build it well to even begin to consider playing with it in a live setting.
Posted: 6/28/2005 2:25:15 PM