Roll Call 2014
Posted: 1/1/2014 6:36:22 AM
Posted: 1/14/2014 8:30:37 PM
Total newcomer - not even a real musician.  My only real musical talent is "listening".  But I'm enthralled by the idea of the theremin, how it works, and how to play it.  Hoping to at least learn something which sounds a little like "music"...  ;-)
George P.
Posted: 3/4/2014 2:31:16 AM
Hi folks - theremin newbie here! My brother bought me a Burns B3 Deluxe for my birthday and it arrived today. I managed to make a not too unpleasant tone or two out of it - so, not bad for a start. My undergraduate degree was in Music Theory and Composition and although I now work in computer forensics, I still compose as a hobby. Anyway, I'm looking forward to learning to play the theremin. In reviewing some YouTube videos today, it seems there's two schools of thought when it comes to playing... one where the player moves his right hand back and forth to change pitch, and one where the player uses small finger/knuckle movements to do the same. I have no idea what these two techniques are called, but... not having any experience with either, is one better or preferred or more accurate than the other? Thanks!
Posted: 3/4/2014 3:48:53 AM
Posted: 3/21/2014 10:32:11 PM
Hi, Dom here, brand new but Iv've been reading through the posts for a while, just got my theremin a couple of hours ago. Can't quite get my head around "Star Trek" or "Dr Who" themes but can almost manage a passable (in my mind anyway) "Over the Rainbow". Any good beginners tunes to suggest?
Posted: 3/24/2014 11:37:56 PM
Posted: 3/25/2014 1:44:43 PM
Posted: 3/25/2014 2:11:42 PM
Posted: 4/24/2014 6:17:18 PM
Hi everyone! I'm so excited to have found this group! I hope I posting properly,  I'm also a relative newbie to forums.  Please correct me if there's a better way to reply or begin a post.
I'm from Ohio and found the theremin on the show "Sunday Morning."  Ever since I heard it I couldn't get it out of my head. I called Thomas Grillo, and he walked me through theremin 101 with the kindness and patience of a saint. He's not only a gifted thereminist, he's a terrific person.  I bought a couple of his cd's on learning to play and ask for the moog standard for a Christmas present,  which my awesome husband surprised me with. So, here I am,
 hoping to meet with those that share my love and fascination with this instrument .
Posted: 4/24/2014 6:27:43 PM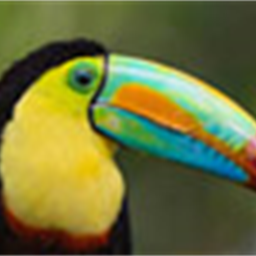 Hello Tami,
The theremin is a lonely journey so it is good you have support, welcome to our narcissistic realm.
I agree that Thomas is a saint and without doubt he got talent!
Christopher