So I am modelling the EW theremin and using the following simulation;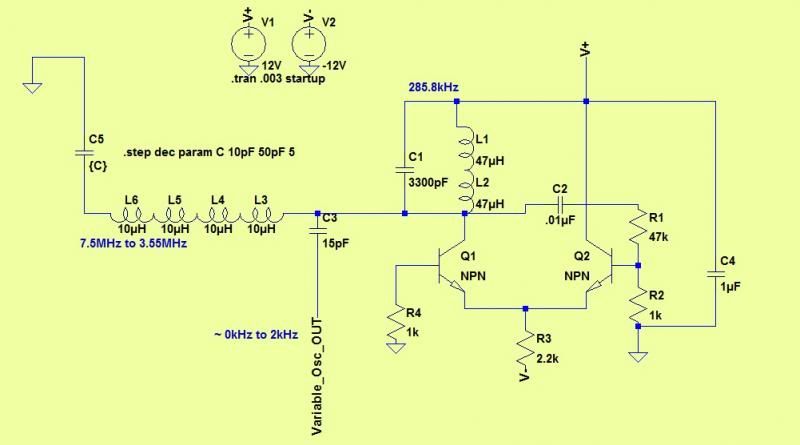 I get close to the frequency output range 283kHz to 285kHz.
My questions are, can a person actually add 40pF or more into the equation?
Is there a ration between the Series LC and Parallel LC that needs to be maintained (25:1) etc?
Is the length to frequency matching of the antenna more important than the relative capacitance of the antenna?
thx, any response is greatly appreciated.