Enhancing The EtherWave Sound
Posted: 9/8/2016 6:19:13 PM
dewster where are you?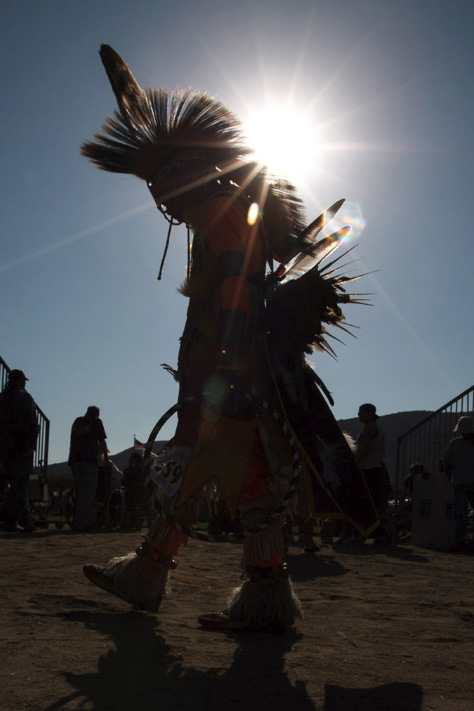 Posted: 9/10/2016 1:46:05 AM
Posted: 9/10/2016 1:48:30 AM
OMG he lives!!!!!!!!!!!!!!!!
I could not go on if our Yin & Yang had been broken.
Christopher
Posted: 9/10/2016 2:06:06 PM
Was off on another camping trip, this time Stokes State Forrest, and High Point, both in NJ.  Stayed in cabins on the lakes, quite pretty, restful, close by, and reasonably priced.  Felt like I was in another state, and so accidentally tried to pump my own gas!  (verboten in NJ)
"RF causes the dink noise in the waveform above mixed in with the audio signal. The issue is finding the balance that the RF filter roll off frequency does not start attenuating the Audio signal at the higher frequencies. This is important to maintain the even harmonic skew at the top of the audio wave shape throughout its range."  - Christopher
In my mixer simulations it always takes a second order low-pass RC filter (or the equivalent distributed network) to kill all the heterodyning high frequencies.  The EW has a lower operating point (several hundred kHz) vs the oscillators you tend to design and build Christopher (~1MHz?) which makes filtering with a single RC even more difficult (the upper and lower heterodyned "images" are closer together).  The easiest way to make a second order RC is to make the input RC low impedance, and make the impedance of the second stage 5x to 10x this (to minimize internal interaction).
Looking at the LM158 datasheet, the differential input maximum is VCC-2, so this isn't a rail-to-rail I/O part.  Something to keep in mind.
Posted: 9/10/2016 6:31:33 PM
I do not want my theremin to be too clean, it needs to sound organic. Anyway that noise issue that is making me anal is heterodyning coming from the volume control circuit. I can sweep it across the audio range using the volume knob and have placed it in the graphic at 8 khz. This is interesting as maybe the volume circuit is not as passive as I thought, I disable volume osc and the noise is gone.
Tune the volume circuit farther away from the pitch RF harmonic? ..humm  That would create its own issues, not practical.
Now how is it getting onto my board as I have tried various shielding methods. It may just be riding along with my audio signal from the breakout/buffer. RF likes to crawl all over things like bed-bugs.
Breakout/Buffer schematic   Notice that R11-100k, that gives a beefy ~16khz cutoff and good diode distortion needed for the proper audio waveshape, pointy top and a lazy bottom. Won't find that in modeling. EWS Schematic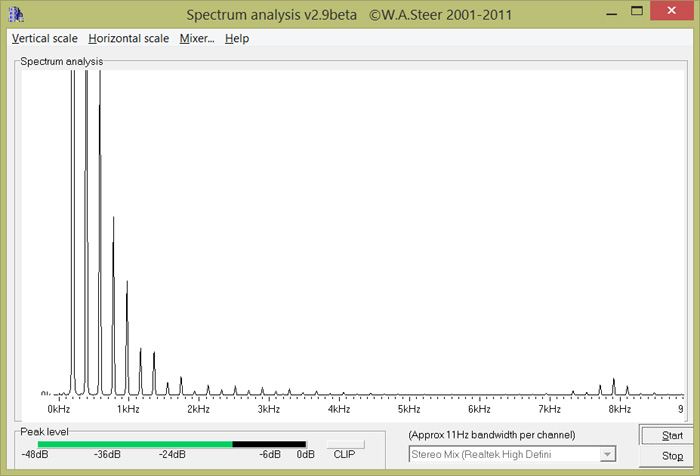 Christopher
Posted: 9/10/2016 7:42:15 PM
Posted: 9/11/2016 6:46:57 PM
In my quiet room I always keep my theremin purring away in the background as if she talks to me. Where else could my knowledge have come from? 
Metaphysical: The cicada bug sounds off when she needs me to focus on something, (bug spray!#$%) today she is very active. humm...
This is the actual just recorded sound she makes at the Null point which is the balance between frequencies where there should not be sound, you almost hear her wings flap!
The outer edge of the wing is called Termen, look it up.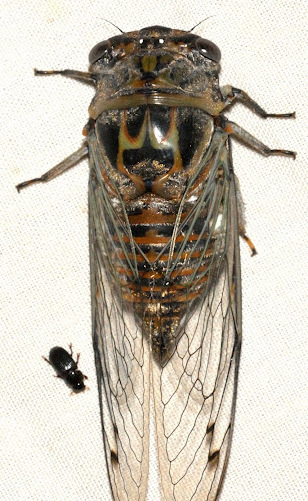 My theremin experience reminds me of the movie Frequency
Christopher
Posted: 9/11/2016 8:06:25 PM
Posted: 9/11/2016 11:47:21 PM
dewster said: "Weird.  I'm seeing harmonics at ~3kHz intervals"
could it also be 3 6 9
dew, all my theremin designs have that cicada sound including the tube/valve version. Here is an authentic tube sound TW Sample second wav down from two years ago. It only occurs when the sound approaches the classic sound, I always figured Lev Sergeyevich must have also heard it, why not?
It has been an interesting journey..............
Christopher
For more information go to Harmonic Exciter
Classic 3 6 9 EWS Harmonic Excitement wav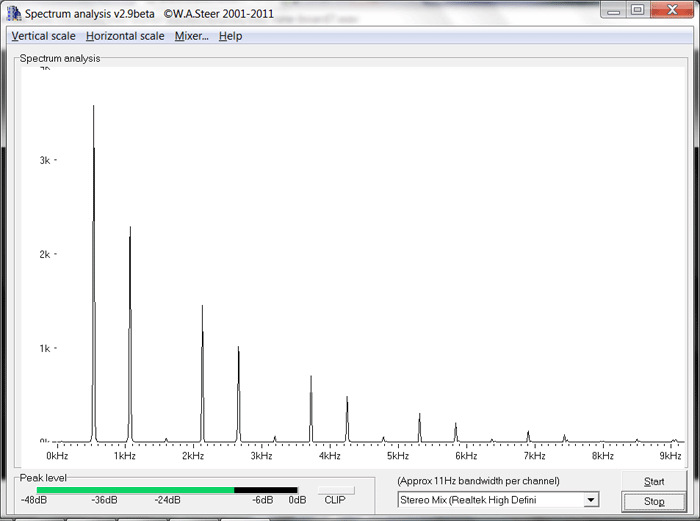 I commented that the cicada was telling me something important, now I do not see the harmonics 3 6 9, coincidence or does the journey conclude?