basic experiments
Posted: 7/23/2020 8:26:10 PM
Posted: 7/23/2020 8:29:41 PM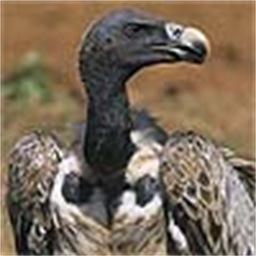 JPascal said: "Is it really necessary to have a good grounding so that a theremin sounds undistorted and behaves the way you want it to?
The answer is: no. And even grounding is not required at all."

Then you have never discovered how beautiful an analog sound can be. The audio wave shape begins at the antenna/electrode working in harmony with earth ground. The performer is interacting with Nature and her natural forces, why it sounds alive.  Any theremin sound relying on reverb is spiritually dead.
JP If you post the most beautiful sound you have ever achieved it might reveal something, that there are other ways of doing things and why you believe as you do.
Dominik figured out the fundamentals of good sound long before I did. I was actually jealous of his success.
I do have a surprise at the end of next week, it is most likely my last build placed inside an EWS box. A completely original design with no specially wound coils. Too bad I do not have a local Thereminist that could test drive it for me. Once sent to somewhere in Europe, as a gift, I guess my journey is over.
Edit: Because Google likes TW, my boards are the Phoenix but the complete build in the box I call the Electrodeum after the pitch antenna. There is no other word like it and so in search google goes right to everywhere the word is found.
Don't worry Dew, I will be around to bother you. 

Christopher
Posted: 7/23/2020 8:48:24 PM
JPascal, that's the way to wake everyone up!

I believe if you have enough stuff electrically "hanging off" of your Theremin that can serve as a big enough plate to be a ground.  Perhaps that's the effect that you're seeing?  "Enough stuff" might actually be better than an earth ground, as it may cause the mains AC field to cancel (common mode rather than differential).
Posted: 7/23/2020 8:50:13 PM
JPascal: i know i know. It just doesn't see earth and i kind of like the fact that theremins worldwide are plugged into mother earth. The ungrounded NOT :/
Christopher: unfortunately you missed your chance to break with the theremin: i remember ONE very early sound file of you that was great. It could have been something with a DIY reverb or so.
Posted: 7/23/2020 9:40:41 PM
Christopher: that was 2004, called Ultermen Angel1. Spookey..
Btw. JPascal, i like that contrabasson sound in the lower register. I have done some investigations as well and all timbres being interesting in the bass, sounded nearly unusable in the higher registers.