looking for a theremin
Posted: 5/8/2007 11:11:40 PM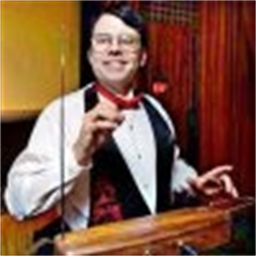 Posted: 5/9/2007 5:41:38 AM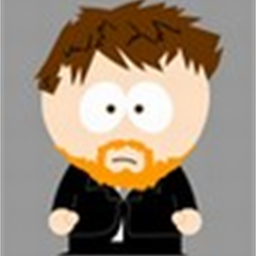 KEES
Pros: Cheap. Reputable. Playable. Attractive wood case. Kees is universally described as great to deal with. Supports an individual craftsman. Handmade, and you can treasure it as such.
Cons: Hard to order. Comes from Australia, with associated delays and shipping expenses. Hand-made, so if there's a problem either you have to fix it (Kees has a great reputation at being helpful about this, but still...) or you have to ship it back to Kees, and if you accidentally destroy it you might not be able to get another quite like it. Requires warm-up time to stabilize according to many accounts.

ETHERWAVE (assembled)
Pros: Reputable. Playable. Sturdy. Easy to order. Usually available fast. "Mass produced" - replacement accessories (power supply, bag) easily available, and you can rest assured that if you ever accidentally destroy it you can get another one just like it. (I suspect they're hand-made, but in quantity.) Comes from the US, so repair or warranty service uses faster and cheaper shipping. Warms up and stabilizes faster than Kees instrument. (Is warm-up even required? Mine doesn't seem to need it...)
Cons: Costs twice as much. Moog doesn't have Kees' personal touch. Supports a company, not an individual craftsman. Black paint finish is uninteresting.

I should stick this stuff in my web page sometime... anyway the jist is that they're both worthy instruments for different reasons, and you should get the one you think is right for you.
Posted: 5/10/2007 11:09:24 AM
Posted: 5/10/2007 1:02:58 PM
Tom: The etherwave pitch field does wander slowly while it's warming up. It took me ages to notice because I was compensating for the minor changes without realising it.

Dominik: Welcome to Theremin World.

Those are some lovely looking theremins (I especially like the flying saucer - I've already got two long thin boxes, admittedly not with such nice knobs) - small box, big volume loop: interesting idea - I can see how that could work, also I like the idea of using a camera tripod fitting - better than a mike stand in some ways - at least camera stands need to be wobble-free for their primary function - and I do like the tone in the sound samples very much. Are you setting up a business? I don't see any prices on your website, but there is certainly room in the market for another decent low cost instrument.

(In case people are looking around, saying "What website? Where?"

This website. Here. http://www.subscope.de/lolop/lolop.html)

Say, you should think about coming to Hands Off 2007, the UK Theremin Symposium - a chance to meet up with other theremin makers (Jake Rothman of theremin.co.uk, Tony Bassett of no1derland.com, George Pavlov of the tvox tour theremin) and perhaps get some feedback regarding playability and timbre from a whole range of players, from people such as Lydia Kavina, Barbara Buchholz and Carolina Eyck right through to complete novices.

You can find out about it at http://theremin.org.uk. (And if you book before the end of May you could win a rather nice piece of recording equipment!)
Posted: 5/10/2007 2:17:27 PM
Posted: 5/11/2007 11:46:28 PM
Posted: 5/12/2007 6:58:16 AM
'hands off' seems to be interesting, if it was nearby i definitely would visit it. my lolop: thanks a lot. they sound good to my ears as well. it takes much efford to build it and i guess i will not start a business at the time but keep on building them in small number of pieces. once primary school children were experimenting with lolops, which was very nice so it's good to keep two or more for some reason. this time i wanted to support but failed.
dominik
Posted: 5/18/2007 6:55:32 AM
Posted: 5/18/2007 12:07:43 PM
Posted: 6/18/2007 6:58:52 AM