A Few Tunes
Posted: 4/28/2005 4:19:28 PM
Posted: 4/29/2005 9:42:30 PM
"Michelle" sounds like a great tune for playing. I love the song "Eleanor Rigby", but in my opinion it's not the best piece for theremin. It's definitely challenging, but I think it requires too many short separated notes which are not the theremin's forte. I've heard one recording of "Eleanor Rigby" played on the theremin. While it's passable, it doesn't work that well for me. Just my opinion.
If you've got more suggestions please start a new thread in this section and make a list. I'm always looking for great pieces to play. That way everyone can have there own list in their own thread instead of hijacking mine. Then, we'd have a easily searchable "database" we can all use. And don't forget to submit the really good ones to Jason for the "main" repertoire listing.
Posted: 4/30/2005 5:48:35 AM
Posted: 8/21/2005 6:19:26 AM
Posted: 10/19/2005 6:41:39 PM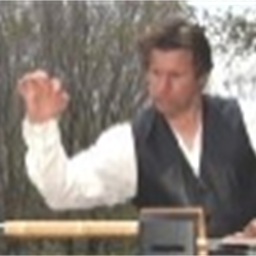 Did anyone mention, the Beatles' "Yesterday"?

"House of the Rising Sun" is quite playable on Theremin, too.

Also enjoy playing "Danny Boy" -- you can really "milk" the high notes on it. What fun!
Posted: 10/20/2005 11:45:30 PM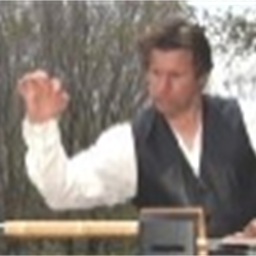 "Happy Birthday" is quite playable on the Theremin. Today's is Mom's birthday so I called her and played H.B. on the Theremin! **woohoo!**
Posted: 10/23/2005 9:18:35 AM
Posted: 11/15/2005 12:05:43 AM
I like to play along to The Unicorns, "Who will cut our hair when we're gone?" because they use mostly keyboards anyway and it compliments the theremin well.
Posted: 11/30/2005 5:28:11 PM
Regarding Jason's post today (30 Nov) about Peter Pringle's "Erique Sattee" track, "Valse Fausse":

>(This little-known composer, Erique Sattee, should not be >confused with the celebrated Erik Satie who lived next door >and who, as far as we know, did NOT write any compositions >for theremin).

There are some Satie tunes that would work well for theremin and piano... probably best-known are his three "Gymnopedies" for piano solo (I don't have the Kurstin disc yet, but I take it that it includes at least one of them).

Also suitable would be his "hit tune" within his lifetime, the (genuine) waltz "Je te veux" ("I want you"). There's a challenging mix of melodic motions by leap and by step, but it's almost entirely diatonic... so if we're dividing the world of tunes into "beginning," "intermediate," and "advanced," it's only "intermediate" in difficulty. And more conveniently than with the Gymnopedies, "Je te veux" was composed as a song, so you needn't arrange it for theremin and piano... just play the vocal part, and voila!

Posted: 12/1/2005 2:07:18 PM
try

"I'm Dreaming of a White Chrismtas"

"Home on the Range"

These are good theremin tunes.