Clueless. Help?
Posted: 12/31/2007 12:28:40 AM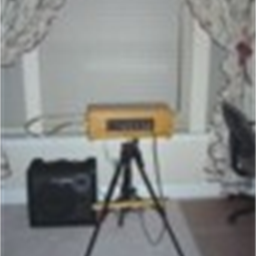 The way vegetable prices are these days, parsnips might be the better deal!
Posted: 12/31/2007 8:39:29 AM
This has occurred to me with regard to the American version, in which we bet "dollars to doughnuts."

If I recall correctly, 20 years ago a doughnut cost about 35 cents; nowadays it's up to 85. So the meaning of the phrase will surely flip within the next decade.
Posted: 12/31/2007 8:44:28 AM
Seriously, though, Greta: welcome to ThereminWorld, and welcome to the world of theremin addicts.

Coincidentally, I have a student here at Middlebury College who is a banjoist, who is now hoping to take up theremin. Clearly a reserch grant is needed to fund closer study under controlled conditions...
Posted: 1/3/2008 7:35:01 PM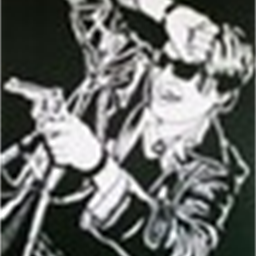 Happy New Year and thank you for the welcome!

I could never be involved in a bet that uses donuts, or even parsnips, as a currency: I would just munch my way through the lot!
I'm afraid I am not too good with food... or theremins, as it turns out: I have been practicing for a couple of days, and am already building what I call a "moldy vinyl" repertory ( Caravan, Taboo,...the usual suspects...) of mangled songs.
Telstar never sounded worse. Even Joe Meek sang better than my theremin. But oh...it's such FUN!!
I am even "playing along" (more like trying to hit the notes and being slightly off, to horrific effect) to my favourite records.:o)
I still can't handle staccato or figure out how/if to use the fingers of my right hand(I am mostly just playing with my piched thumb/index.
I am going to need to go through these forums for tips, when I have more time...:o)
Posted: 1/4/2008 1:03:52 AM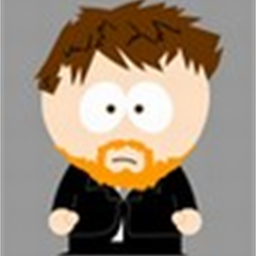 Staccato: Pretend there's a string across the middle of your volume antenna loop. Pluck it.
Posted: 1/4/2008 4:31:11 AM
For a more extreme staccato, this is the Kurstin pluck...

1. Make the volume field as tight as possible by turning the volume knob fully clockwise.

2. The volume field is narrower on the side than on the top - imagine an ostrich laid an egg on your volume loop - that's the shape of the field, so move your hand to the side of the loop with the back of your fingers almost touching the loop.

3. Now snap your fingers to the heel of your thumb. (Or, for more precise volume control, use your thumb as a stop and pinch your index finger tip to your thumb tip, bringing the other fingers with it.)

Ta-da! Staccato.

Note that the very tight volume field does make legato playing more difficult. Just dip a single finger into the top of the field.

As for aerial fingering and playing in tune, I'll leave that to someone else - my interests lie elsewhere.




Posted: 1/4/2008 8:22:28 AM
Posted: 1/4/2008 7:18:58 PM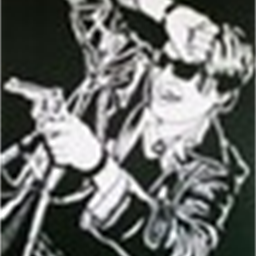 Many thanks for the tips!

TomFarrel's description sunds more or less like the technique I had tried to employ, but the results were dreadful(practice, woman, practice!). I kept ending up with a "lazy" staccato, or an "almost-legato". It just didn't seem neat enough. I put this down to lack of practice, but maybe I am doing something wrong in addition? GordonC/Beat Frequency's description sounds as if it would make for a neater staccato, but I am not sure I am understanding it fully!;oD
Once again: practice!Practice!Practice!

Alexander: You're a friend of Rich's?? WOW! Any friend of his is a friend of mine!!:o)
Posted: 1/4/2008 8:51:42 PM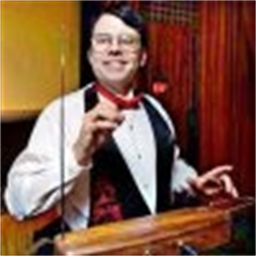 I usually play with the fingers of my volume hand gently curled. The staccato method I use is one in which I imagin I'm holding a blood pressure cuff bulb, and squeezing it to make sound, while using an upward bend of the hand at the wrist. I also have a tight volume field.
Posted: 9/14/2009 7:40:59 AM
I return to the starting topic of this thread.

I just got my etherwave from Ebay, and I got the US power chord with three plugs.

I though (since the power chord says 110VAC AND 220VAC) that it would be fine just getting a converter to our two holes in the wall and then connect the theremin. After getting that adapter and reading around on the internet for a while I get the impression that that isn't the case?

Can i Use my adapter which looks like this:
http://www.tradera.com/Adapter-USA-kontakt-till-Svenskt-strom-kontakt-auktion_98101748

Or do i HAVE to buy this thing for 40 pounds?
http://www.turnkey.co.uk/product.php?itemid=7527

Connecting the theremin it makes no sound, and it doesn't blow up either!

Thanks in advance,
Jonas