DIY: Construction of a Semi-Replica RCA Theremin
Posted: 1/4/2006 7:41:58 PM
Posted: 1/17/2006 12:37:50 PM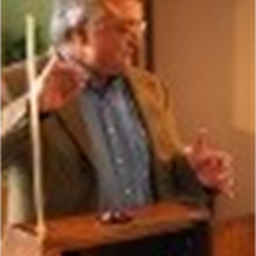 Great. I was wondering if you had considered using new vacuum tubes throughout when you decided to start the project.

Anyway, Kudos for you efforts.

Philip
Posted: 5/25/2006 1:50:57 AM
Dayfan,
What an amazing accomplishment!

I am trying to better understand the operation of V5, the volume tube (originally UX-120).

You mention 2 volts on the filament of the V5 (31, replacing the ux-120). Is that the maximum voltage on that filament from T3?

Did you set the plate current through V5 to 2 ma per the rca service guide? I am curious about this current because the rca document also says this plate current is max 4.1 ma. They seem in conflict, to me.

Sounds like you made a good choice in substituting the 3Q4 for the 120 volume tube.

bret
Posted: 5/26/2006 11:18:52 AM
Bret,

These are the measurements I took on a real RCA Theremin. Filament Voltage for the 120 Tube Measured Across T3, terminals 3 and 4. All have 1 volt minimum to maximum change:
No load 2.5 volts maximum
120 tube 1 volt maximum
1 megohm 2 volts maximum

T3 is essentially just a filament transformer that supplies power to the 120 or substitute. As more current flows in the primary the voltage in the secondary or filament winding can increase thereby increasing the heating of the filament in the tube. The hotter the filament the more current can flow through the tube from B+ to the plate of the audio amplifier tube and the louder the volume. I wouldn't worry about the current that the RCA manual says should flow, just tune the oscillator so that only the amount of current necessary to get the volume you need can flow. As you can see from my measurements you can't get more than a volt anyway. I added a switch to my Theremin so that I could theoretically drop the filament voltage by one volt at the published filament current and it makes no difference whether a resistor is in series with the filament or not. This is in reality a rather crude way to control volume and seems to be the legacy of how volumes were controlled in the early twenty's radios.

Mark

Posted: 5/26/2006 1:36:08 PM
These are the measurements I took on a real RCA Theremin. Filament Voltage for the 120 Tube Measured Across T3, terminals 3 and 4. All have 1 volt minimum to maximum change:
No load 2.5 volts maximum
120 tube 1 volt maximum
1 megohm 2 volts maximum
--------
Mark,
Thanks. Are these peak to peak or rms? Since this is a 430khz signal, Did you use a scope or an rms meter?

bret
Posted: 5/26/2006 2:53:10 PM
Posted: 5/26/2006 3:53:08 PM
Mark,
I think it is interesting to think about the meter used, especially in light of the comment regarding the UX-120 filament voltage in the RCA service notes:

http://www.thereminvox.com/article/articleview/26/12/2/

Tube No. Filament or Heater Volts
5* UX-120 unreadable

bret
Posted: 5/26/2006 4:19:30 PM
Bret,

I checked the reference and believe that the meters used back then having very low internal resistance would not be able to read anything. I used a digital meter with a high internal resistance with little load on the circuit. Notice how sensitive to load the readings are.

Mark
Posted: 11/27/2006 6:24:40 PM
Dayfan,
Great theremin. I've been collecting the parts to do a full replica for about two years now, but the project hasn't really taken off. Now that I have more time and supplies, it's a different story...

I have a few questions, but what I really would like to know is where you found a 14x8x3 project box. Hammond MFG. doesn't make these, and they are the only big supplier I know of. Any help from you (or anyone!) would be greatly thanked!
Posted: 11/28/2006 10:49:13 AM
Hello Londo ~
A cabinet made to the same dimensions as an original RCA (if you're planning to use Mark and Jeff's marvelous RCA cabinet plans found elsewhere on this sight) will accommodate a chassis measuring up to 17 inches long and 6.5 wide, maybe 7 although that would leave minimal room for the tall coils and might interfere electronically with them. If you're not planning to recreate a cabinet to RCA dimensions, the 8" width of the semi-replica RCA chassis shouldn't be a problem. A sheet metal shop likely to be found in any decent sized town, can make a chassis to your specs, type and thickness of metal, etc. You'd need to make a cardboard or paper pattern to serve as a guide. These shops typically make air conditioning and heating ducts, so they're used to custom work at reasonable prices.