Theremin Cello
Posted: 12/18/2006 1:47:01 PM
Posted: 12/19/2006 8:42:46 AM
Posted: 12/19/2006 8:43:03 AM
Posted: 12/23/2006 10:56:39 PM
The ribbon controller on the theremin cello is ingenious. There is a tightly wound coil of wire buried in the neck of the instrument with a thin strip of metal on top. As you press the metal, it makes contact with the coil at different points. The characteristics of the oscillator circuit vary with the length of wire in the completed neck circuit, giving you pitch control. Amazing what Lev Termen could come up with back in the day!
Posted: 12/24/2006 1:09:09 AM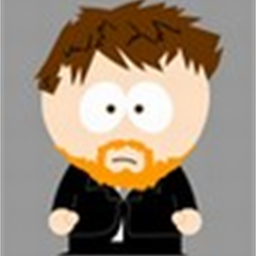 So, I infer that either there's something springy holding the controller surface metal strip away from the coil, such that when you press the springy thing compresses and allows the strip to contact the coil at that point... or the strip itself is shaped to not touch the coil, but can be flexed to temporarily make contact...?
Posted: 12/24/2006 11:24:47 AM
I haven't opened this thing up, but the instrument comes with a manual that has lots of pics. It appears that this is the order of things...

1. Vinyl like surface of the fingerboard.

2. A copper mesh.

3. Giant wire wound form.

I could imagine that eventually this mesh will stretch out. Perhaps it is brass mesh. I don't know.

It is working well now.
Posted: 12/24/2006 4:23:54 PM
Posted: 12/24/2006 4:39:45 PM
Thanks Charlie,

I think he did a great job on this thing. It has definite good and bad traits.. like all instruments. I now need to learn how to work with them. I also like the sound. The vibrato sounds pretty good on it. In the tracks you can hear two loud clicks. That is what happens if you put down your finger on the fingerboard when the volume is hot.. or if your grip loosens too much. The volume lever certainly requires some finess.

I "needed" to rationalize to myself that this purchase, one of my largest, was an ok investment. Really I was buying the experience of learning.. which I love, but given the amount of money I like to think it will have at least the same value in a few years.

I work at a radio station in Seattle. We did a Christmas ship cruise in Lake Washington the other day, and the entertainment, between the Christmas choirs, was my theremin, the theremin cello, and the MDT digital trumpet. I played with one of the announcers, who is a classical guitarist. I had at least five people come up afterwards who wanted to buy a theremin!

Bryan


Posted: 12/24/2006 10:25:16 PM
Posted: 12/25/2006 12:37:17 PM
Given such a limited run of the theremin cellos I am sure you would have no trouble getting a great price for it someday down the road if you ever decided to part with it (which I doubt will ever happen...).

That takes care of the investment rarionalization procedure, now you can get on with the fund part.

As far as people asking about the theremin, I almost never play a gig where someone doesn;t come up to me (often while ai am playing) and ask "What is that thing called? Question number 2 is unsually "Where can I get one?".

I sure the cello generates even more queries.

BTW, I like your picture, sidecars. Is that you?