Harmonizing Effects Gear.
Posted: 9/21/2007 12:06:26 PM
Posted: 9/21/2007 12:11:28 PM
Ok, Carport, now that is just too cool! Thanks.
Posted: 9/21/2007 2:54:37 PM
I just tried out the pitch correction on my Voice live machine, and it's really cool, yet strange.

It will allow you to do vibrato, but you really have to know what you're doing, and have it set to the key you'll be singing, and or theremining in.

As far as theremin newbs go, this might well be a great way to get someone used to finding where notes live in space, but I'd be cautious about letting them use it too much as it's best to learn from natural experience in the long run.

I find that this type of gear is great in the studio, but I'd be very nervus about using it on a live stage due to all the setting up, and changes that have to be done with this thing. There's a knob which allows easy access to any of the hundred or so presets, but still, it's pretty complicated.

Playing with correction turned on reminds me a lot of my 20 dollar Junior Theremin in descrete mode, only with more octaves. ;)

The nice thing about the Voice Live, is it has three correction modes, hard,(like the Junior Theremin, and Cher's gear), medium, and soft correction which gives a slightly more portamento change between notes.

Oh, yes, there's a set of microphone jacks that allow you to sing into this thing.

Anyone thinking about getting this model, the correction is located from presets 71 to 75 which also includes two forms of pent corrections.
Posted: 9/21/2007 3:08:29 PM
An excelant way to precision train on a theremin with pitch correction, is to use your pitch preview (if available), as well, so you can actually get the physical feel for the true center of each note as the correction is being played.
Posted: 9/21/2007 4:04:48 PM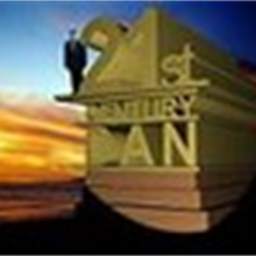 I want to hear some samples! You should make a demo video for it!
Posted: 9/21/2007 4:16:57 PM
As soon as I restore my video capability, I intend to do that. Can't seem to find any good cameras that take external audio, that don't cost a fortune.
Posted: 9/21/2007 4:33:32 PM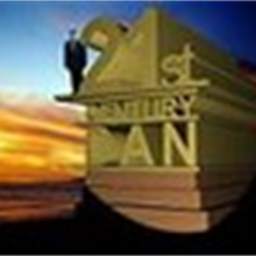 I know what you mean, Thomas! If I could afford one, that would be one of the main features on my non-negotiable have-to-have list. For now, though, I just record line-in on my laptop with Audacity and synch it up later. Sometimes, though, they record at different speeds, making it quite difficult to synch. I had to delete one of my videos before posting it for this very reason. :(
Posted: 9/21/2007 5:07:29 PM
I was recording right to the hard drive, but the thing became so hopelessly fragmented, I was getting data pops which you can hear in a few of my last videos. I had to stop for that very reason. Perhaps a DVR?

Anyway, I'm havin' a blast with the effects gear. Got one that provides a nice brassy sound, the harmonizer, another cheap harmonizer that does locked 2nds, and 3rds chords only (great for tornado, and airad sirens) as well as fuzz, and reverb, now all I'm licking is looping, and mabe a ring modulator / vocoder. But, my favorate seems to be the harmonizer.
Posted: 9/21/2007 7:01:46 PM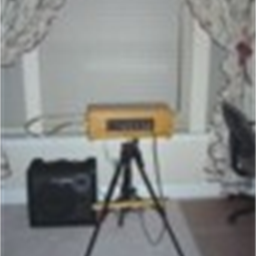 Off topic, except insofar as it concerns harmony (albeit of the domestic variety).

When I got the keyboard amp/PA for my theremin project, my wife asked (jokingly, I thought) if she should get a keyboard so we could play together; I joked that it sounded like the sort of thing that could lead to divorce! But today I remembered that she had previously talked of selling our (good but no longer used) piano and getting a keyboard. She used to do keyboard and vocals for a small band before we met, about 30 years ago, and she has in recent years resumed singing. So maybe she wasn't joshing, completely--and a decent keyboard would make a good present.

I don't know much of anything about electronic keyboards, and wonder if anyone here might be able to give advice. I assume one more or less gets what one pays for; the ones I have seen evidently have synthesizer functions; and I assume analog gives a better sound than digital. It looks like reasonably good quality probably means a price in the range of $1500 US. Advice/suggestions/education would be greatly appreciated.
Posted: 9/22/2007 1:11:19 AM
I'm affraid my experience with keyboards is a bit dated. I use a Kurzweil midiboard from the late 80s, along with half a dozen sample playback modules.

Oh, here's a youtube link to a video someone posted of the TC Helicon Voice live. It looks like it was taken right off the cd that came with it.

http://youtube.com/watch?v=TsMHCx5NvPM