Alexander's progress
Posted: 4/23/2007 9:11:42 PM
Great work. I wish I'd seen your works a long time ago.

Great job on Ranchiid, and Ranchid and Barbs.

Posted: 5/3/2007 10:34:13 AM
Posted: 5/3/2007 10:56:04 AM
Wow!, That guy gave a pretty harsh review. At least he liked the theremin.
Posted: 5/13/2007 5:38:00 PM
Posted: 5/13/2007 6:07:12 PM
Great photo! The lighting gives you a mysitcal look with the theremin.
Posted: 5/13/2007 7:21:26 PM
Posted: 5/13/2007 10:13:49 PM
I guess the image could be cropped to exclude the watermark logo. The guy could have at least given him an untouched copy, sheesh.
Posted: 6/4/2007 5:59:02 AM
Someone has written another nice review about my Trowbridge gig - another gig full of intense freakouts and worry-fests on my part.

http://rottenmeats.blogspot.com/2007/06/sonic-sanctuary-6.html

[i]Second up was Alexander Thomas who was an extraordinary contrast to the preceding act. Up there just with a Theremin and digital loop machine, holding the audience rapt with his miniature orchestra. The skill involved playing his machine, let alone the timing required to layer the sounds made for a mesmerising performance. At times it sounded like violins and at other times, birds - fascinating.[/i]
Posted: 6/11/2007 5:39:31 AM
Posted: 6/11/2007 5:43:50 AM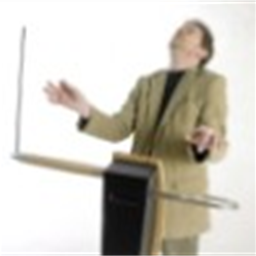 congradulations! Well done on ordering the Pro - you wont regret it. Is it one of the wooden all over ones?