The Teensy 3.x processors are definitively worth a look. But one can't simply rely on the internal 12bit DAC if one wants an audio quality which satisfies sensitive musician's ears and a "professional" dynamic range. Either you'll have to do lots of post-DAC analog filtering or you make a pre-DAC effort to upsample the signal with a digital polyphase FIR filter to virtually increase the resolution. -- Thierry
For Teensy 3.x there is an
Audio Board
($14.25) which supports 16 bit 44.1KHz stereo input and output.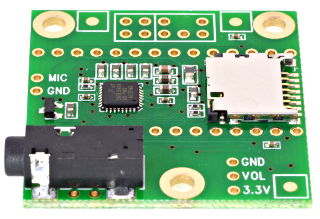 Teensy has a good audio processing library and even GUI for generation of audio processing apps.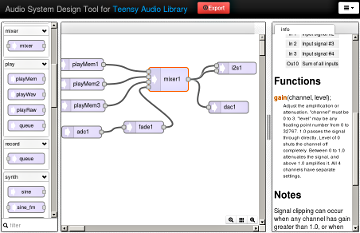 Frame size can be decreased (in .h file) to provide lower latency.
Teensy 3.6 ($29.25) is 180MHz ARM with hardware floating point - which allows even DSP processing using floating point instead of integers.
In general, I think that teensy sound generation capabilities are good enough for digital theremin.
Hardware timers allow to measure signal period with 60MHz precision.
Reference clock may be generated by timers as well.
Teensy -> Audio board -> Theremin board may be stacked one into other via headers.
It could be a good replacement for next generation Open.Theremin hardware.
Arduino IDE and a lot of ported libraries would allow easier transition from Arduino to Teensy