Jason said: With great sadness, I must report that Fred has passed away. He had apparently been in poor health for some time. His daughter reached out today to give us the news.
Fred, I will miss our conversations. After Nelson Mandela passed till now I know it was a difficult journey for you, now you rest. This past week I came out of retirement and mentioned your name several times, I did learn from you. Our heated threads were because we are all high strung... or we could not be as creative as we are. I wish your family the very best. 
Christopher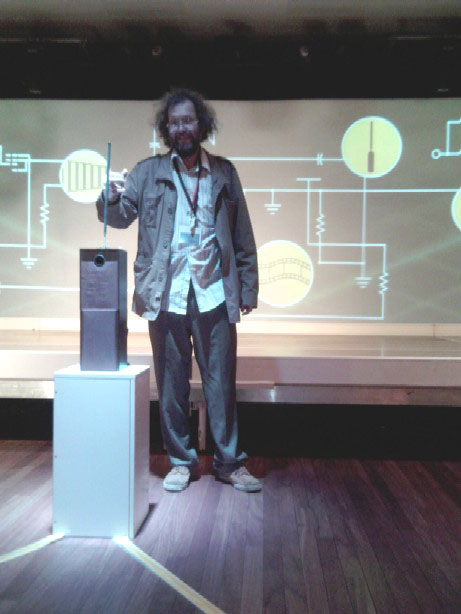 Edit: Lighten the image a bit. - I think this was one of the happiest moments in his theremin design. His kids were with him at this event. He set up 12 of these or was it more and enjoyed the public interaction.