synths
Posted: 11/8/2006 3:12:41 PM
Posted: 11/8/2006 4:23:20 PM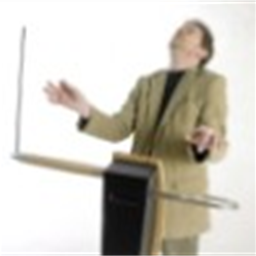 been looking into this area in synths myself.

Alesis Micron - nice size for small - ie 3 octave. Not many knobs but some which for me might be enough. Also basic onboard phrase sequence recorder - 32bars might be useful. Effects on board. 8 note polyphonic

Alesis Ion - same soundsource as Micron so also 8 note polyphonic - more knobs - no sequencing and no effects. Bigger - ie not so compact.

Microkorg - small - but only minikeys! (doesn't suit large fingers) - only 4 note polyphonic. Editing sounds looks fiddly to me. The Micron/Ion sounds are much richer. I think one would outgrow the Microkorg in a while.

other ones to consider in this bracker -
Novation Xiosynth - cheap - only 2 octave - not many knobs but some - 8note poly

Novation X-Station - as above but more knobs and more connectivity options with computer/audio inputs etc...

if you can stretch to it Korg have been putting Tritons into smaller boxes - The new X50 and the Micro-X - both around 460 sterling.

Hence I;ve been in a state of indecision

I have a Roland SH32 synthbox which has buttons for a keyboard and can get great sounds from it. I call it my wheeblebox - with arpegiator it can make nice backdrop to theremining.
here's a clip with 30secs of it by itself
http://www.mediamax.com/unclechristo/Hosted/ctc/09ctc.mp3

I recently got a 2ndhand Access Virus C which is fab but will take me an age to get to grips with. For now I just pick an atmospheric preset and twist the knobs.

I hope this rambling has been of use.
Posted: 11/8/2006 4:42:35 PM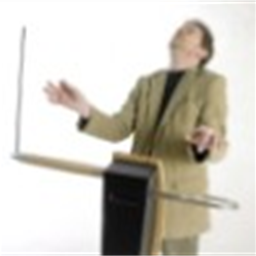 one more obvious piece of advice.

Don't buy a synth without trying it in a store.

They can all look great on paper - when you get one under your fingers you'll find you just like one coz it suits you.

Posted: 11/8/2006 6:48:18 PM
I've been looking a bit at synths too, and it's a complicated thing. They're very different to each other. Kind of like cars.

Say you want a motor. Well what do you want it for? Do you want something cheap and cheerful to learn on knowing you'll ditch it for something better once you've got your licence and saved up some cash, or are you looking for a sexy two-seat sports number to attract the girls, or a people carrier for the whole family, or maybe it's an 4x4 with bull-bars and fat tyres and far too many headlights that floats your boat. And so on.

So what do you want a synth for? Maybe there's some bands making the sort of sounds you want to make. Well what sort of equipment do they have?

Those rack thingumabobs - they're modular synths - it's like a synth construction kit - turns out that's pretty much what I want. What I'm looking for is something I can plug my theremin into, take the theremin sound, analyse it, and use the pitch and volume of it to control whatever crazy sound-maker I dream up, instead of plugging a keyboard into it. Or maybe as well as plugging a keyboard into it.

I've done my research, had a bunch of advice, and it turns out I don't actually want a rack, what I need is a specialised computer that emulates a modular synth (they call it a synth, but really it's a computer that's just particularly good at processing sound.) So I can write a program for it by putting together a virtual rack in graphics on my laptop, then download that program onto the synth, plug in the etherwave and bingo I got me a whole new sound for my theremin.

That's probably not what you want - and it wouldn't fit your budget (it doesn't fit mine, dagnabbit!), but my point is - "what's a good synth" is like "what's a good car" - it depends - what do you want to do with it?


Posted: 11/10/2006 5:54:20 PM
Posted: 11/10/2006 6:15:40 PM
Posted: 11/12/2006 9:38:10 AM
Posted: 11/12/2006 1:17:33 PM
Right - I think I'm starting to get the idea...

You're using your theremin for non-melodic playing, looking at synthesisers with an eye to fun and wondering what you can use to drive a synth other than a keyboard. Not so different from my thoughts.

Musical fun for me as a teenager was a great big raucous noise! -- example (http://youtube.com/watch?v=Y8klW9trVTQ) -- (I still like it!)

For that sort of fun I'd be looking at subtractive synthesis - taking a thick, sonically complex sound and carving away chunks of it until it was just how I wanted. For a theremin I'd be thinking about taking the relatively simple, pure theremin sound and thickening it up with distortion, fuzz, delays and then filtering it to strip out the bits I didn't like and twisting and bending it into some tortured shape.
Posted: 11/17/2006 4:04:49 PM
Posted: 12/30/2006 2:26:09 PM