Jean-Michel Jarre / Theremin
Posted: 3/16/2005 4:33:47 AM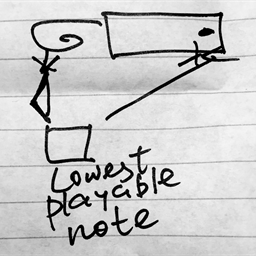 I saw the dvd too ;> He is making some noise ;>
Posted: 3/16/2005 10:31:05 AM
Well, at least he is giving our beloved instrument some exposure.

As someone who has done both, I would much rather see someone else play music than just make noises but it is better than no theremin at all. If his noise making inspires someone to get a theremin and learn to play then it is not a bad thing.

I recently had a gig where someone came up to me afterward and said he had never seen someone play melodies on a theremin before. (I'm still not so sure he has but if he says so...).

I guess I am saying any exposure is better than none.






Posted: 3/16/2005 10:36:49 AM
To approach an answer to the original post...
There are schematics out there but I don't know if any of them are the RCA type of theremin.

If you just want that look you can put any theremin in an RCA-style cabinet.

I have seen some pretty cool instrumnets done in old radio cabinets also.


Posted: 3/16/2005 1:10:53 PM
Posted: 3/16/2005 3:39:15 PM
If you can get your hands on one of Mark Keppinger's tube theremins, I'd highly recommend it. See www.thereminmaker.com for more. I'm not sure what his current sales plan is, but he used to sell them on eBay starting at $1 with no reserve. He's an absolutely incredible craftsman with a real eye for attention to historical detail.
Posted: 3/17/2005 3:52:33 PM
In the Martin documentary, professor Theremin is shown playing with an instrument that he apparently built after he went back to Russia.

Does anyone know if these were ever mass-produced? (My guess is that they weren't.)

It sure would be neat to get ahold of one of those instruments....
Posted: 3/17/2005 3:53:20 PM
Posted: 3/17/2005 4:29:57 PM
Posted: 3/17/2005 8:38:03 PM
This was the part where he is old and they are talking to him and he is fiddling with his pocket knife and the theremin.

Is that one of his?

I am just graspoing at straws here in the vain hope that I can somehow acquire one of these relics...

How often do you get a chance to get an instrument made by the inventor of that instrument? It would be like having and original Les Paul guitar, only much better...