Theremin + Aliens = video game fun!
Posted: 7/12/2005 2:00:40 PM
Posted: 7/12/2005 2:05:24 PM
Posted: 7/12/2005 10:24:27 PM
I tried to rent it at the local Blockbuster tonight, but all 6 of their copies were out. I've asked THQ for a promo copy to review, but so far they haven't replied ;)

I'm particularly curious to hear how you think the soundtrack+theremin contributes to the overall game experience. This might not be the first video game with theremin (I'm not sure if "They Came From Hollywood" was ever published), but it's certainly the most ambitious by far!
Posted: 7/12/2005 11:46:25 PM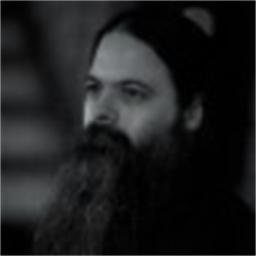 Bought it tonight - I hadn't looked at the site here all week and came here to post about it. I found the use of the theremin to be *very* helpful at setting the creepy tone of the 1950s scifi "atomic horror" film genre the game is attempting to emulate.
Posted: 7/13/2005 11:17:23 PM
Posted: 7/14/2005 12:09:09 AM
Posted: 7/14/2005 9:51:48 AM
No, there's a PC version. If you go to the "Buy" section, there is a link.

I played the demo for a while, but I'm so used to standard WASD controls that I was having trouble adjusting. Pangea is a good game developer, though - they make humorous games that everyone can play.
Posted: 7/14/2005 10:00:45 AM
Posted: 7/14/2005 12:16:15 PM
Posted: 7/14/2005 1:51:51 PM