Yet another digital theremin project thread...

I'm working on digital theremin project based on Teensy 3.6 MCU.
Not as powerful as dewster's FPGA based project, but has much better capabilities than OpenTheremin.
I believe it's easy to build DIY project.
Teensy 3.6 MCU board:
32 bit 180 MHz ARM Cortex-M4 processor with floating point unit.
1M Flash, 256K RAM, 4K EEPROM
Programming using Arduino IDE.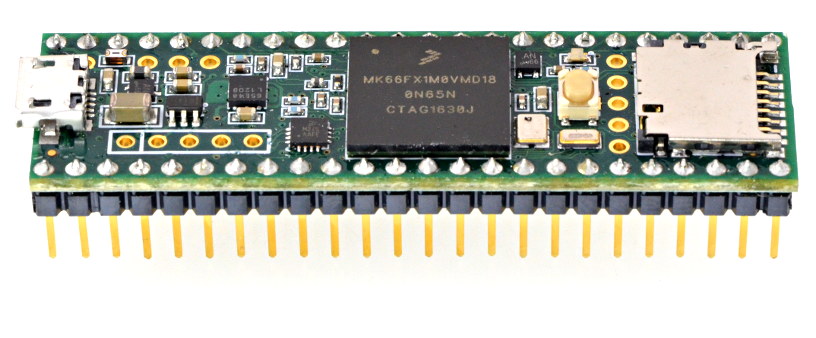 Audio adaptor based on SGTL5000 audio chip.
It has line IN / OUT and headphones output.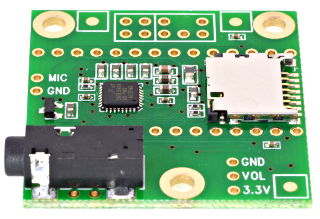 2.8" LCD with resistive touch screen on ILI9341 display controller and XPT2046 touch controller: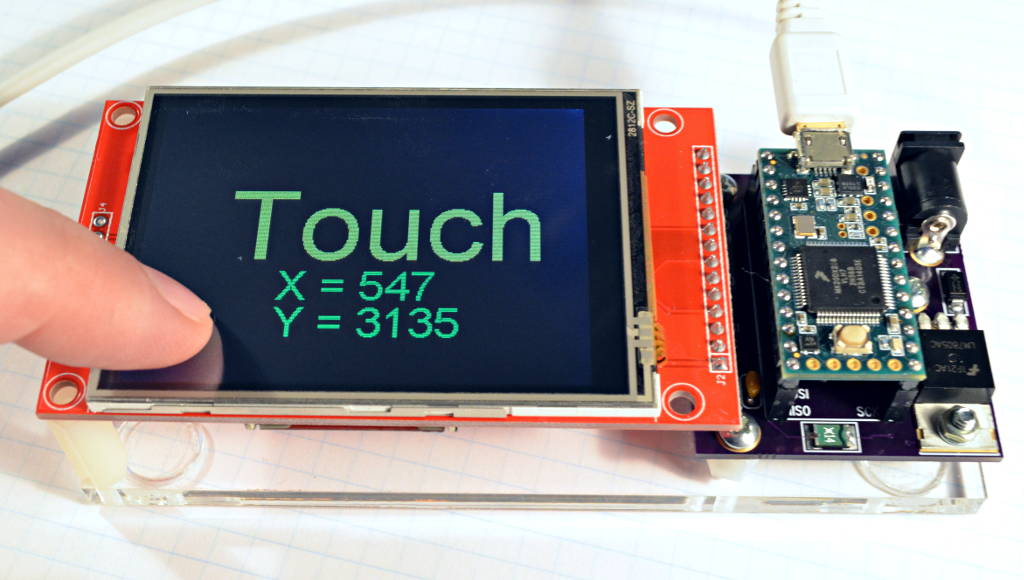 MCU allows to generate reference clocks for pitch and volume using MCU timers: f = 60MHz / K
This makes theremin sensor pretty simple. No external reference frequency oscillator is required.
Frequency of sensors output may be measured with precision of 60MHz timer.

Theremin sensor is pretty simple.
Two oscillators based on unbuffered hex inverter similar to OpenTheremin oscillators schematics,
but tuned to have big antenna voltage swing (~30V) and high sensitivity (frequency changes by 7-8% while hand moves between far and near range).
D trigger based mixer increases 5..7% of high (1..2MHz) frequency change to  300..500% of medium (16KHz..90KHz) frequency change.
1/16 divider does some averaging and decreases of mixer frequency to easy measurable range.
LTSpice model: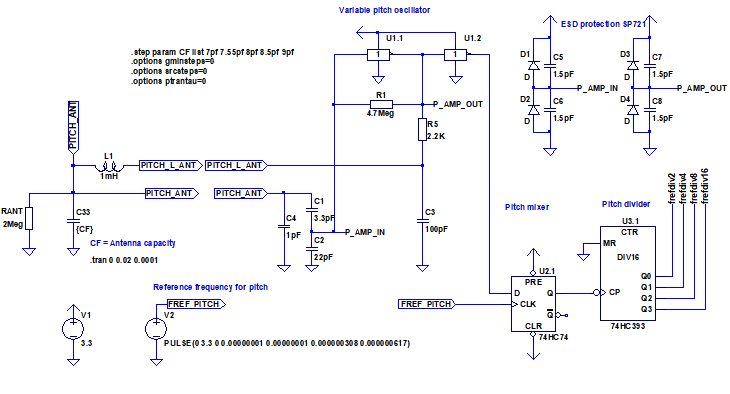 LTSpice simulation:
When antenna capacity increases from 7 to 9pF, oscillator frequency decreases from 1.6MHz to 1.48MHz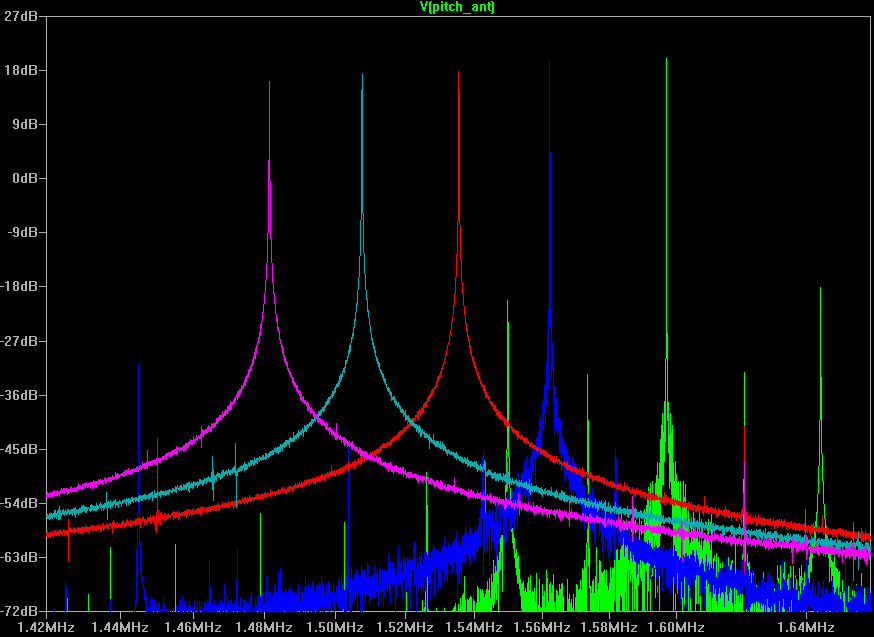 After mixer, hand movements when hand is far from antenna becomes more visible: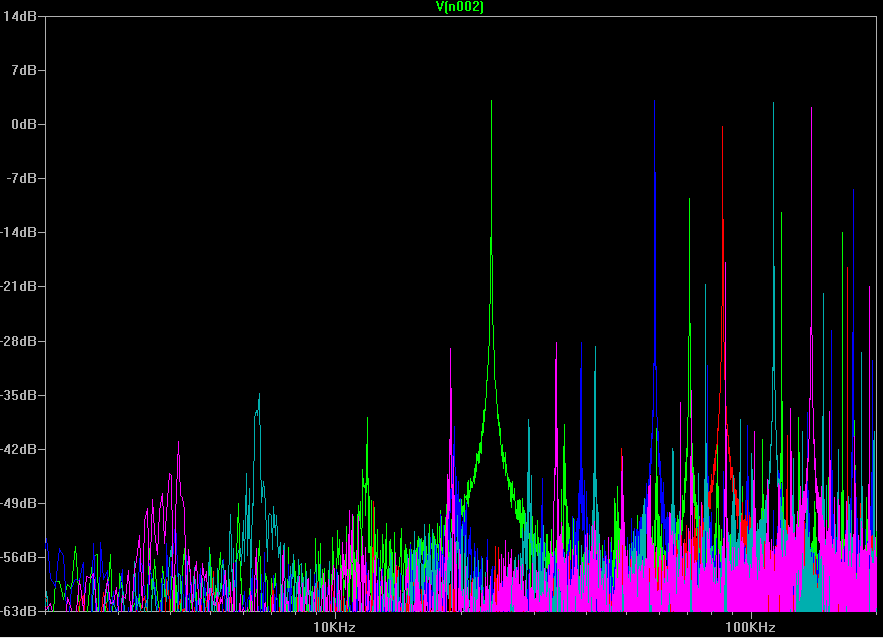 Divider output: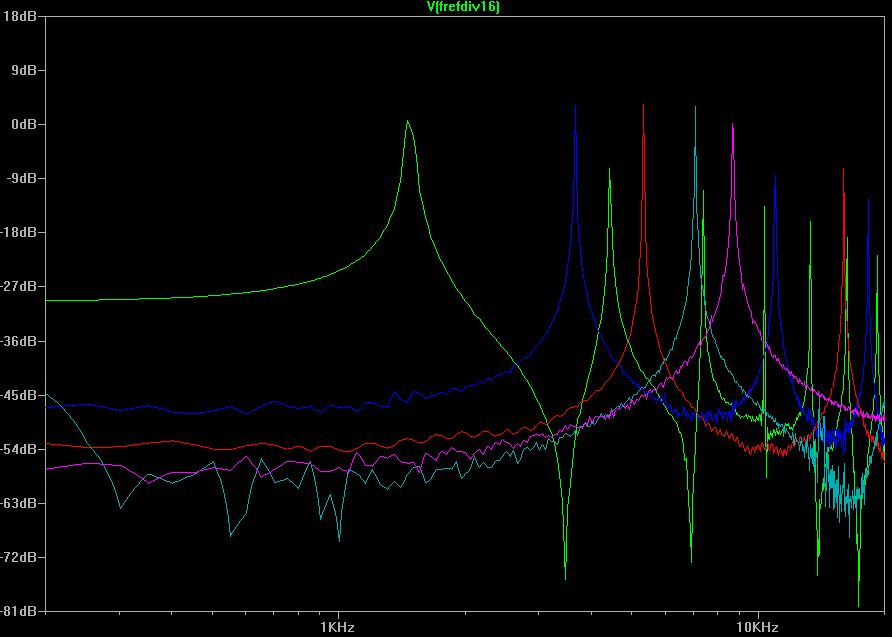 Simulation results table:
Code:
Antenna capacity:  7pF      7.55pF    8pF      8.5pF     9pF
Oscillator freq:   1.6MHz   1.56MHz   1.54MHz  1.51MHz   1.48MHz
Mixer frequency:   23.6KHz  58.7KHz   85.2KHz  113KHz    140KHz
Divider output:    1.5KHz   3.6KHz    5.3KHz   7KHz      8.6KHz

Full schematics (pdf):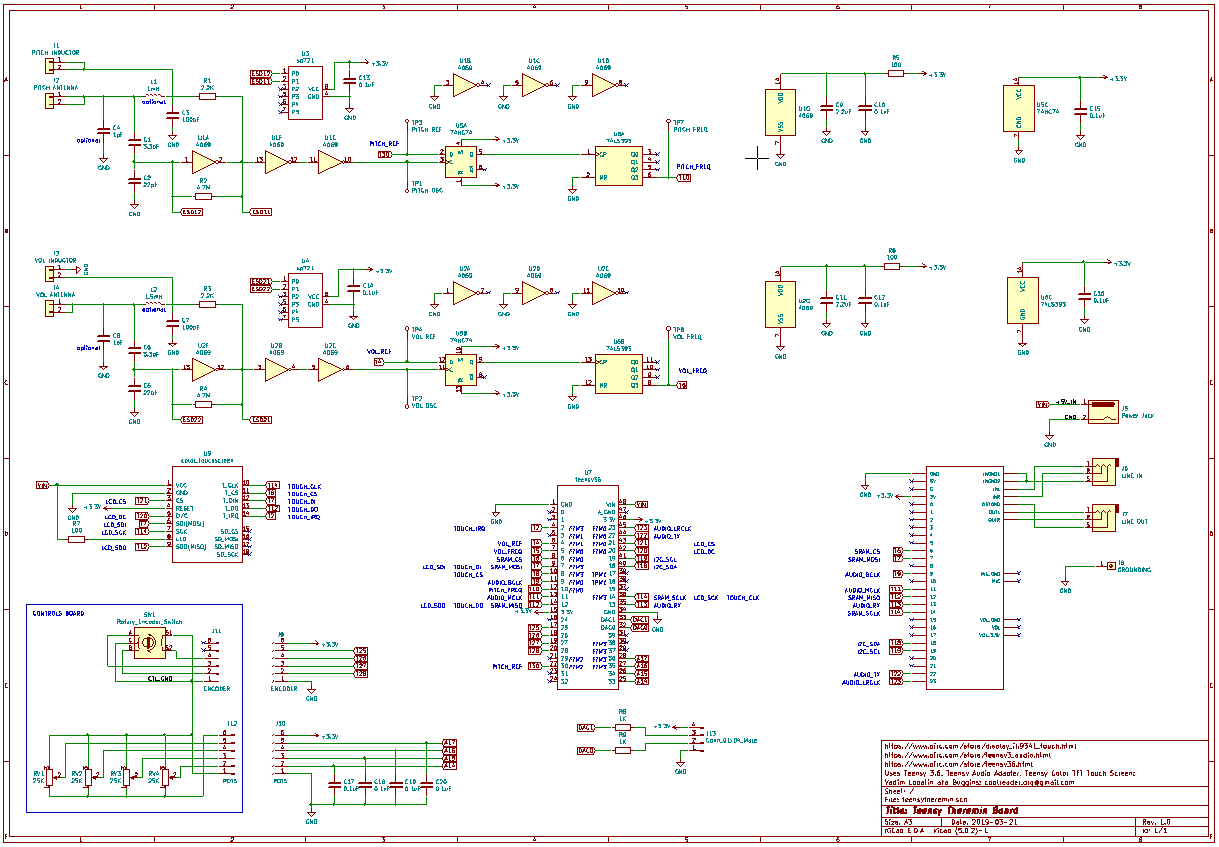 As a hardware controls, there are 4 pots and one encoder with button.
One of pots will be used for headphones volume control.
3 remaining pots - to control instrument parameters and effects (e.g. vibrato, reverb, etc.)
2 DAC outputs may be used for CV out (although they are 3.3V).
PCB: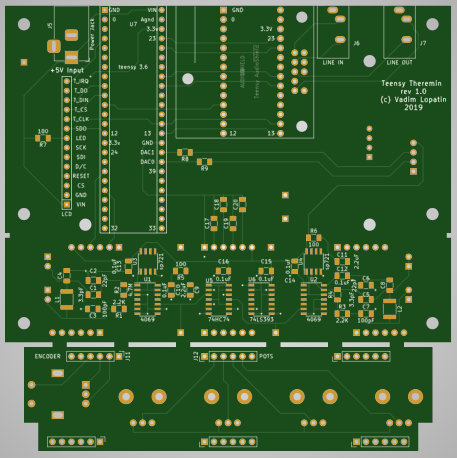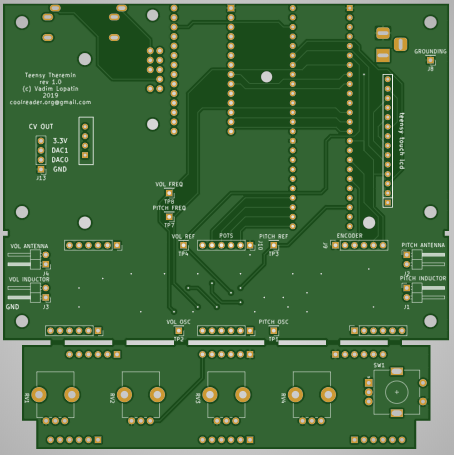 Waiting for ordered PCBs...