Theremin London
Posted: 4/30/2009 10:56:34 AM
Posted: 5/1/2009 8:08:21 AM
gertietheduck wrote:

".... i have been playing for about a year and will likely never get very good as I suffer from tendinitis (and I have been unable to play for the past month as my right wrist in swollen and sore from having to lift boxes in my recent house-move).."

**********************

gertie,

You really seem to love the theremin and it is a shame that you are unable to play for physical reasons. Have you considered switching your playing technique to a method that does not involve wrist movement?

If you watch Clara Rockmore play, you will notice that there is no involvement of the wrist - no wiggle, wobble or swivel of any kind. Clara suffered from a chronic problem with her right arm (her bowing arm) which was the reason that she had to abandon the violin and take up the theremin in the early 1930's.

Many thereminists suffer unnecessarily from conditions such as "tennis elbow", carpal tunnel, tendinitis, etc. because the technique they use is not suited to their particular physiology. I suffered myself from wrist/arm problems when I first started playing the theremin in 1996 but, on the advice of a sports medicine specialist, I switched techniques and have not had any problems since.

If you are able to watch YouTube videos, take a look at the following (sorry for the shameless self-promotion) and you will notice there is no wrist. Hand and forearm are always aligned with no side-to-side, up-and-down, or back-and-forth motion of the wrist at all.


http://www.youtube.com/watch?v=7PtyxU8lvpc


Physical ailments related to the playing of musical instruments are always related to TENSION. Backward and forward thrusts of the hands and fingers (from the wrist) are dangerous for many thereminists.

Think BUTTERFLIES, Gert, ...BUTTERFLIES!

**Please note, I am not suggesting everyone play this way. Those who are satisfied with the technique they are using, whatever it may be, should stick with it. But someone with a specific problem that is getting in their way and potentially keeping them from playing at all, should consider taking a different approach.
Posted: 5/1/2009 9:01:21 AM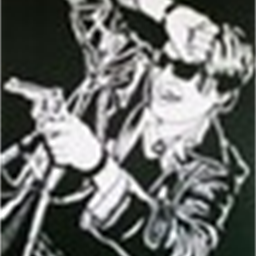 Thank you so much for all the advice!

I have recently changed the way I play and noticed a great improvement in both the playing and my condition. Unfortunately the tendinitis itself developed before I started playing and to this day I am unsure of the causes (but it did first start when I began learning Japanese Sword Arts... and I spend a lot of time on computers for work and study reasons too), so I am not sure if it will ever go away.

I will look at the links you sent. Thanks so much.:o)

Still up for meeting people but rather busy. Also... am both curious and insecure...

Is any of yu playing a gig anywhere in London soon?


Posted: 6/10/2010 12:30:18 PM
Hi, I need help... my theremin mute. It's only produce a strange sound. I was trying to fix it to use it with battery to do busking but doesn't work at the momment. Now I'm trying to contact with anyone in London near by that can help me.

Many thanks, I hope to hear about you soon.
Posted: 6/10/2010 2:36:52 PM
Hi,

if your theremin has serious problems, you might consider sending it to France. There is a "theremingénieur" in a small medieval town who makes theremin repair and calibration and who is even known for developing upgrade modules, either for common use or custom-specific. Actually there are a theremin from Paris and another from London in my repair shop.

Instead of shipping your instrument, you might also consider coming for a few days to France in summer and have in the same time lessons with Carolina Eyck and get your theremin repaired: http://theremin.tfrenkel.com/news/summer