YAEWSBM - Yet Another Etherwave Standard Bass Mod
Posted: 9/20/2020 3:05:45 PM
Posted: 9/20/2020 3:08:05 PM
Obviously I followed the Dewster YAEWSBM v2.0 scheme and the links are ok.
What I mean is that the theremin works perfectly with or without the modification and does not go to thermal drift, but I have found that with the mood inserted obviously the sound timbre changes and I have a little more difficulty in playing a song without out of tune so not to out of tune my right hand has to stay much more still to hold that date note.
I don't know if you understood me and so this was it.
I would like to always know if it is possible if the YAEWSBM v2.0 is identical to ESPE01
Thank you
P.S. I don't understand what you mean oldtemecula when you say "solder a 47pf capacitor on D4, 100pf will be like you have now" maybe I missed some steps?

Posted: 9/20/2020 3:57:04 PM

"I would like to always know if it is possible if the YAEWSBM v2.0 is identical to ESPE01" - Gianluca
Schematically the YAEWSBM v2.0 and the ESPE01 are not the same.  Functionally I think they are pretty similar (I have both) but opinions will vary.
I'm not sure that I understand what you mean by going out of tune but I'll address both possibilities.  First, either of those added modules should affect the thermal drift significantly, if that's what you are asking about.  The warm-up drift is caused in large part by the heat generated by U1 and U2 regulators affecting the oscillators.
If by "going out of tune" you mean that it seems harder to hold a note at lower pitches, you have to make sure that you are setting the pitch knob correctly with the new module added to the theremin.  With an unmodified Etherwave design it is acceptable to set the theremin to "zero beat" when your pitch arm is close to your body.  This is because the pitch oscillator and its reference oscillator are coupled loosely and will lock together when they are close to one another giving you a well-defined zero beat audio output.
However with the module added the two oscillators are nearly independent and are less inclined to lock onto each other.  Because of this you should not try to set the pitch knob to zero beat, but instead you should adjust it for a low pitch.  If you think about it, every octave down as you move away from the pitch antenna is half of the previous audio frequency, and you can't reach zero beat by dividing the frequency in half for every hand-span.  Just set your pitch knob to give you the linearity that is comfortable for you over the range you want with the understanding that you will now have a low tone, and not zero-beat when your arm is against your body.
Posted: 9/20/2020 4:07:09 PM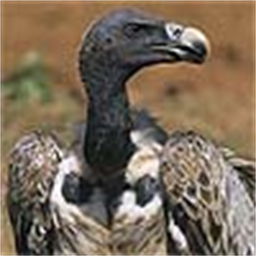 Gianluca, that is the best EWS build I have ever seen. You got skills.
IMHO: With the bass modification you have added an extra octave or two on the low end you did not have before. Instead of four you might now have six. If you set the Null point before at 45cm distance you may need to expand the pitch field so the musical notes are less compressed. You might move the Null point out to 68cm for the same Pitch Field response as before. Even better you might set a specific musical note at the same distance from the Pitch Antenna every time when setting up. Linearity and musical note spacing are two different things. Using the Null point is a poor reference, it can be anywhere from one note or two octaves wide.
In ideal theremin design there is no Null point locking as the Pitch just rolls over to the other side of zero beat.
About adding a 47pf or 100pf capacitor across the D4 diode is done "instead" of using the Bass Mod. For me the Bass Mods make the sound too smooth or whistle/flute like. For many the mod can be a risk as a DIY.  I like a little more texture in the upper end of the sound. How a theremin voice sounds is a personal choice. I think sound is something many Thereminist would like to personalize as their own.
Christopher
Edit: dew the desired signals are on either side of C2 or C6, just replace one with a two pin header to eliminate interaction between oscillators and get the signals there. D4 is taken out of play.
Posted: 9/20/2020 4:28:27 PM
"Hello everyone, as in the photo, adding the mood is very simple, just a weld on C6."  - Gianluca
In your photos on the previous page, I don't see a wire going from the YAEWSBM to C2?
"I would like to always know if it is possible if the YAEWSBM v2.0 is identical to ESPE01"
No, the ESPE01 uses FETs, but otherwise I believe they are highly similar in topology (dual source / emitter followers).  I don't like to use FETs because they are harder to procure, have wider tolerances and poorer gain, and they often don't work at lower voltages.  Generic small signal NPNs cover a lot more design space, and do so quite repeatably and reliably.
Posted: 9/20/2020 9:37:18 PM
Thank you all for your answers, and for the compliments made by oldtemecula


and as pitts8rh says I have no drift problems but since it is more problematic for me to keep the right notes having 7 octaves, I really believe that I will remove the module for now and continue to play it as before, maybe I will try putting a capacitor on D4 as oldtemecula says.
dewster the wire that goes from C2 to YAEWSBM v2.0 is not flying, but simply passes through pin n8 AUX.
Who knows if installing the ESPE01 module maybe it can find more stability in the notes, but I think it is mostly the same as YAEWSBM v2.0
Good night

Posted: 9/21/2020 1:58:48 AM
Gianluca, I haven't done this, but you might try connecting C2 & C6 together with another capacitor, to get some of the low frequency coupling back.  Maybe start with 15pF.  If you connect C2 and C6 directly together you should get full coupling back, even with the module installed.
Posted: 9/21/2020 5:01:54 PM
I could try as you say dewster, but I don't understand where I should insert the 15pF capacitor or more, if you don't mind could you make me a little drawing?  because I wouldn't want to make mistakes and ruin everything, when you can, obviously I'm in no hurry  Thanks 1000
Posted: 9/21/2020 7:05:04 PM
Sure Gianluca!  Here is a re-draw of the YAEWSBM v2.0: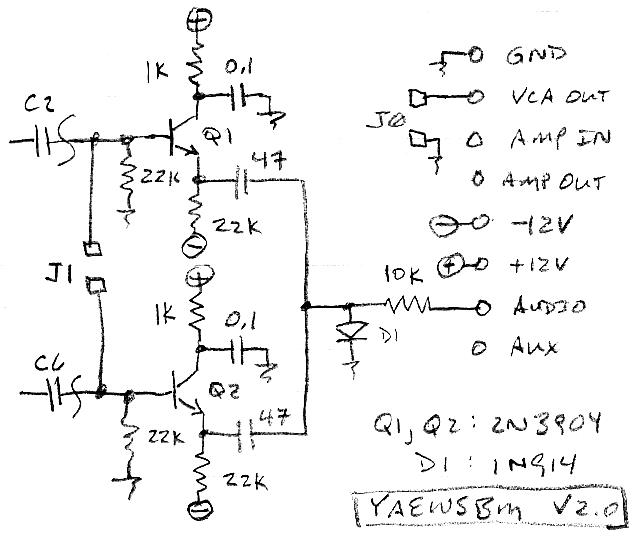 You would put a small capacitor temporarily across J1 and see what that does.  I've never done this, but I think it might introduce some oscillator coupling.  Certainly installing a jumper across J1 will bring back all coupling (I have done that).
Posted: 9/22/2020 12:31:01 PM