Thierry E-Pro Mod EPVM1345 Part 4
Posted: 9/29/2009 6:34:35 PM
Posted: 10/3/2009 12:36:30 PM
At long last, I just installed my EPVM1345. The smoother volume response is a delight!

I'm looking forward to trying this out with my envelope follower (and similar effects) which the previous "snappy" volume response didn't exploit fully.

Thierry, thanks for your efforts in designing this module and making it available! And thanks especially for the detailed instruction manual.


Posted: 10/5/2009 11:30:17 AM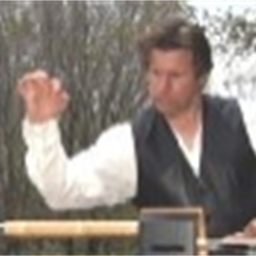 A few days after I installed the mod, I took the theremin out to an outdoor performance.

Since the mod plugs into a socket, I was prepared to reseat it in the field "just in case". Anyway, I'm happy to report that the socket is secure and had no problem after transporting the theremin across town.

I'm still amazed when I play my Epro now at how much more enjoyable it is with Thierry's mod -- and I enjoyed it before!
Posted: 10/5/2009 12:11:42 PM
Brian, Kevin,

thank you both for these positive evaluations!

BTW: I must admit that these sockets look and feel a bit wobbly at a first glance but they aren't. I've spent much time not only designing the "musical" side of the module but also testing materials and considering deploying and installing issues.

I hope that there will be still much more satisfied EPro users in the future.

Actually I got positive feedback from Canada, the U.S., the U.K., Japan, Switzerland and France. I'm still waiting for feedback from Austria and Italy. But I must tell you that it is a great pleasure for me to serve the theremin community in this way.
Posted: 10/5/2009 12:59:12 PM
Posted: 10/5/2009 9:34:01 PM
Posted: 10/28/2009 5:56:57 AM
Just received a detailed and positive evaluation from Italy and want to share it here:

[i]First of all I have to admit that I was a little skeptical about replacing the modification made by Moog in my Epro (as you know, I have one of the last versions with the Moog modification of the volume board).
Few minutes to replace the circuit, more or less 15-20 minutes for the whole operation. Then I began to test the 4 positions... wow! The Moog setting has a bump in loudeness that now is completely solved by the 3rd and 4th positions. Great! I discovered a pianissimo that I only could have dreamt of!
Even if I believe the 3rd position be the most appropiate for my way of playing the theremin, I choosed to leave the 4th position for now because it let me explore better the low volume expression and it's something new to me.
I was a little worried about the effect of this modification on things like "walking bass" or rapid moviments, but I had not. I noticed that the volume curve playing in the side of the antenna (moving the hand horizontally I mean) did not significantly changed (except for the bump), so the unlinear curve is preserved in the side zone, that's great for me.
Even in the classic left hand position I can do the same things as before just moving the hand a little faster or wider in the first zone.

Thank-you very much for spending so much time and efforts improving the theremin from the point where Bob Moog had to stop.

Fabio[/i]
Posted: 10/28/2009 11:01:00 AM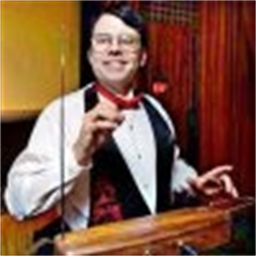 Hello all,

Thierry, I'm hearing a lot of good things about the EPVMi345 mod. I do have one question. Will I still be able to set the volume sensitivity to be able to do quick, and snappy staccato work?

I'm just in between rehearsals, and won't be able to come back to this thread for a long time, so if you could, respond to me email adress. I'd like ordering info too, please.

Thanks.
Posted: 10/28/2009 1:42:00 PM
Posted: 10/28/2009 6:41:02 PM