Video: _Mastering the Theremin_ by Lydia Kavina
Posted: 8/28/2019 11:39:21 AM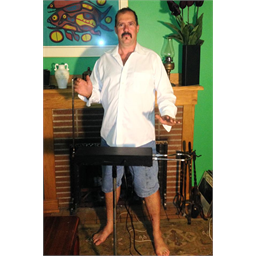 rupertchapelle: what I want to do is to watch the video called Mastering the Theremin by Lydia Kavina
Posted: 8/28/2019 1:57:02 PM
Really???
https://larkinthemorning.com/products/dvd042?variant=52877680851&currency=USD&utm_campaign=gs-2018-08-02&utm_source=google&utm_medium=smart_campaign&gclid=EAIaIQobChMI0cynytul5AIVja_ICh2cFAWYEAYYASABEgLOFvD_BwE

Posted: 8/28/2019 2:52:06 PM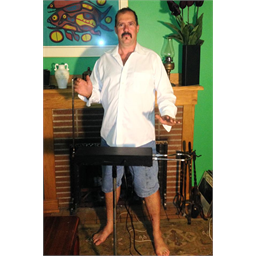 lol rupertchapelle please review the original post, the very first thing I posted to this thread.
Posted: 8/28/2019 3:19:10 PM
Daniel, I spent more on a Alizee CD because I really like "I'm Fed Up"/"J'en ai Marre!" 
https://youtu.be/xDDpNaQxn6E

But, you think you can manage to come up with $17.75 to buy the DVD you desire so much???
https://www.ebay.com/i/273943158104?chn=ps&norover=1&mkevt=1&mkrid=711-117182-37290-0&mkcid=2&itemid=273943158104&targetid=539174385355&device=c&mktype=pla&googleloc=9007536&poi=&campaignid=1881946464&mkgroupid=70435645632&rlsatarget=pla-539174385355&abcId=1139336&merchantid=6361534&gclid=EAIaIQobChMIyaDmhO2l5AIVCZSzCh16ugf-EAkYBiABEgJ0-_D_BwE
Better hurry before someone else here snatches it up!!!!
And the "I'm Fed Up."  -  synthesizer and theremin, HA HA HA HA HA HA HA HA HA HA HA! Doing the english lyrics" bubbles and water, breathing it all in . . . . " and referring to the fake news epidemics and everyone being FED UP with the current media and politics situation.
Posted: 8/28/2019 3:26:01 PM
Since I have no cell phone, I remain in the control group rather than the experimental group. I am a rare bird. EXTREMELY RARE.
No vibrato, no practice, staccato, pitch steady and 8 octaves - only good old Charlie can top that.
Posted: 8/29/2019 9:35:26 PM
Just came up in my youtube feed, because I play theremin I guess:
https://youtu.be/Nj30pD6F2ZU