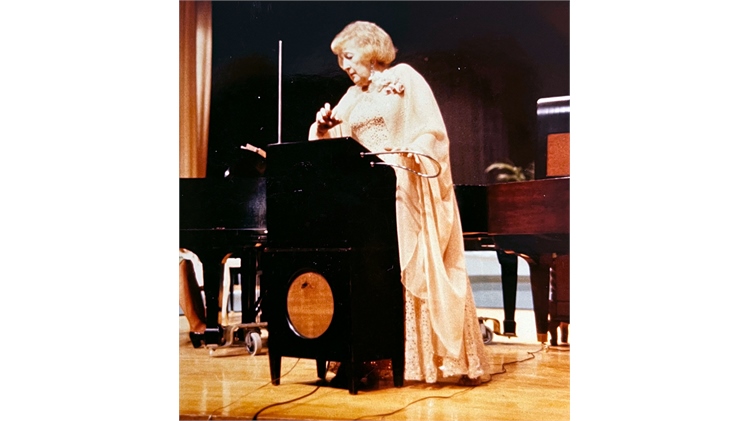 Kip Rosser has embarked on a new project to explore and document the work of pianist/thereminist Juliet Shaw. The project is seeking donations to help preserve Juliet Shaw's unique theremin and musical/media archives for generations to come. You can learn more and help by making a donation at the project's website listed below. 
Kip writes:
To all of you thereminists, theremin enthusiasts, electro-musicians and electronic music lovers the world over…
Juliet Shaw was a concert pianist and thereminist whose performing career spanned from the early 1930s through the late 1980s. Yet, she's barely mentioned anywhere online or in theremin literature. Her extraordinary legacy has never been fully explored or documented.
That's all about to change.
During the past six months I've been collaborating with Sandra, Juliet Shaw's daughter. Now, for the first time in over seventy years, Juliet Shaw's vast legacy will finally see the light of day.
And you can be a part of making it happen.
Meet thereminist Juliet Shaw and the Juliet Shaw Legacy Project: